Church and Cloister of St. Augustine at Massa Marittima
Chiesa di Sant'Agostino at Massa Marittima
| | | | | |
| --- | --- | --- | --- | --- |
| | | | | Church of Saint Augustine |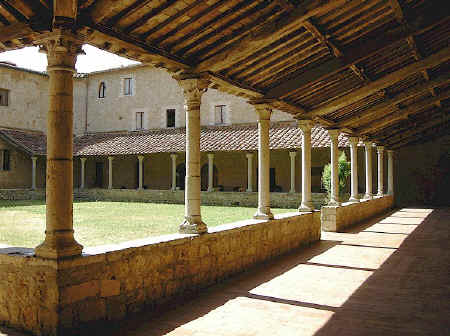 Cloister of the Chiesa di Sant'Agostino
The Church of St. Augustine (Sant'Agostino) was built next to the older church of St. Peter in the Field that had become too small with the growth of the New City and was therefore used as a convent. Construction of St. Augustine's started in 1299 and finished in the first half of the 14 C. It consists of one nave with six pointed arches leading into three beautiful apses: a large one at the centre and two small ones at the sides. This building unites the simplicity of its architecture in travertine with a strong feeling of grandeur. Some very valuable oil paintings on wood and on canvas are preserved inside this church and also the relic of the vestment of St. Bernardino of Siena. St. Bernardino, of the Albizzeschi family, was born in Massa Marittima. The cloisters were started in 1410 and were part of the convent of the Augustinian Monks.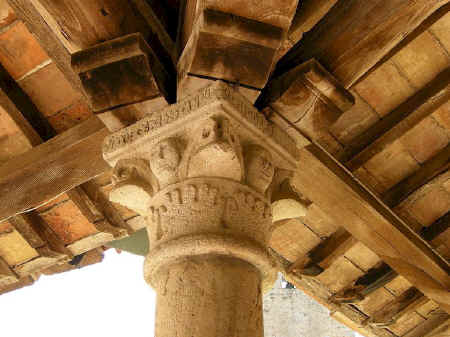 Carvings on a captial in the cloister
Massa Marittima © ammonet InfoTech 2000 - 2020. All rights reserved.